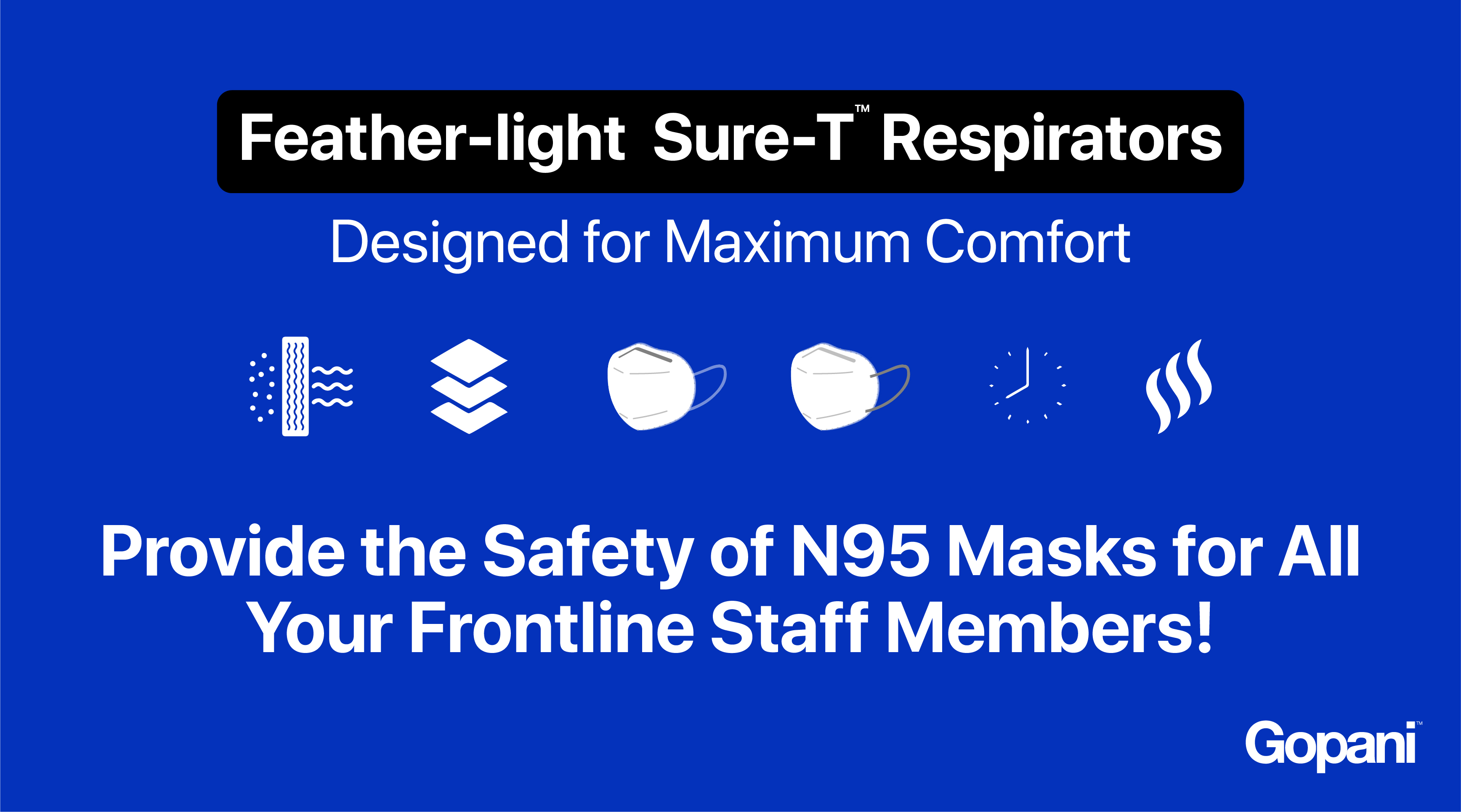 2nd strain of COVID 19 is more deadly. It is spreading fast and infecting many. To keep your employees safe and keep your business running seamlessly, provide a safe working environment to your frontline warriors.
In Addition to Safety Measures Like:
Checking temperature before entry into office premises.
Sanitizing before entry into office premises.
Washing hands often.
Maintaining distance at all times.
Maintaining distance even at mealtime.
Wearing an N95 Mask at the Workplace is Extremely Important!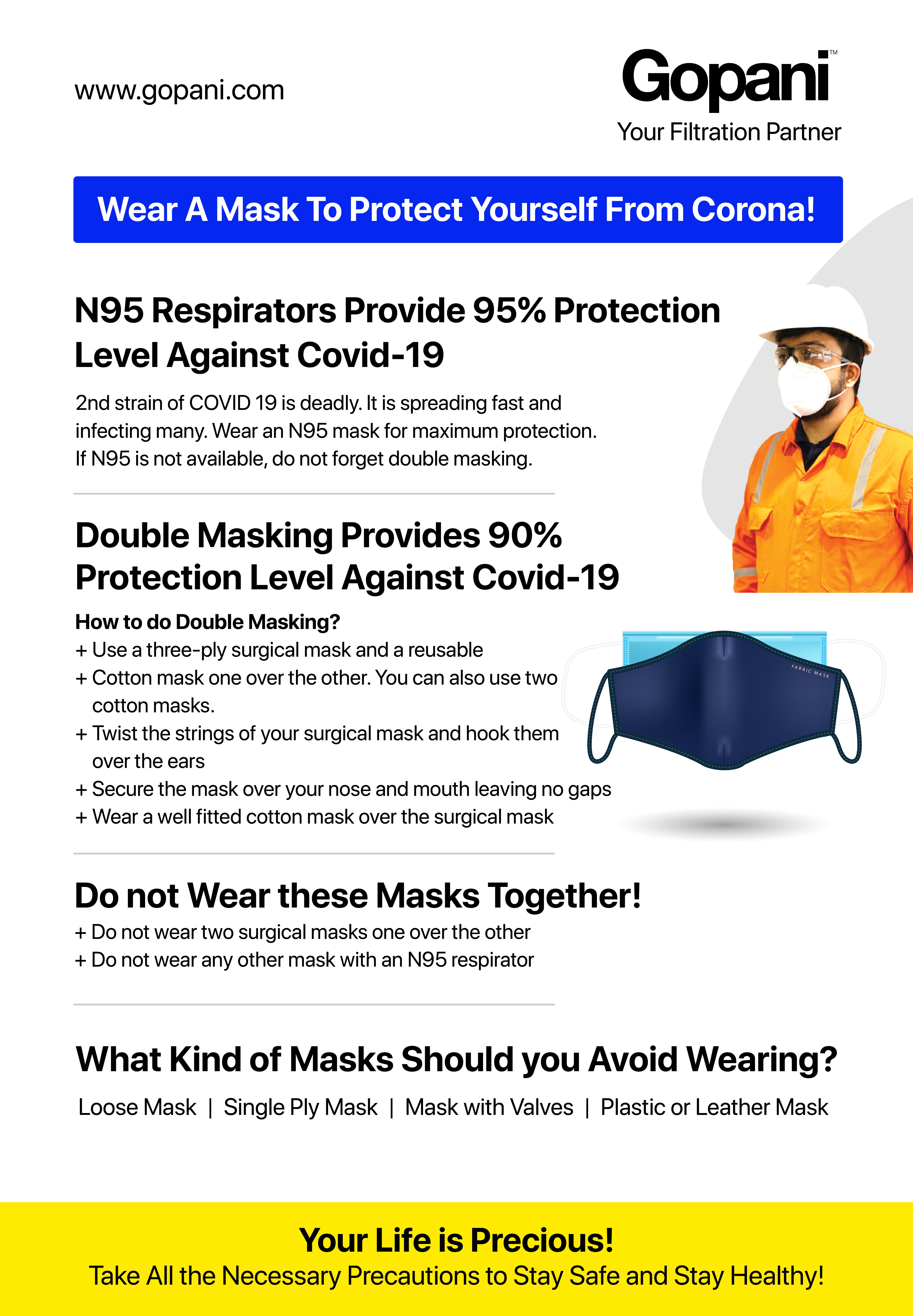 Provide the safety of N95 masks to all your frontline staff members.
A good quality N95 mask stops the virus from entering the respiratory system and saves valuable lives.
N95 Respirators
Features

6 Layered N95 mask with two melt-blown layers, Spun bond, medical-grade Non-Woven Poly-Propylene fabric & skin-friendly cotton filter (Provides Highest degree of bacterial/viral filtration).
Single-core insulated nose wire.
Soft-feel, round, stretchable ear-loop.
White Color.
Check Our Surgical Masks Variants
*Wear Two Surgical Masks for Maximum Protection from the New COVID Strain
Buy Masks for Your Frontline Workers!