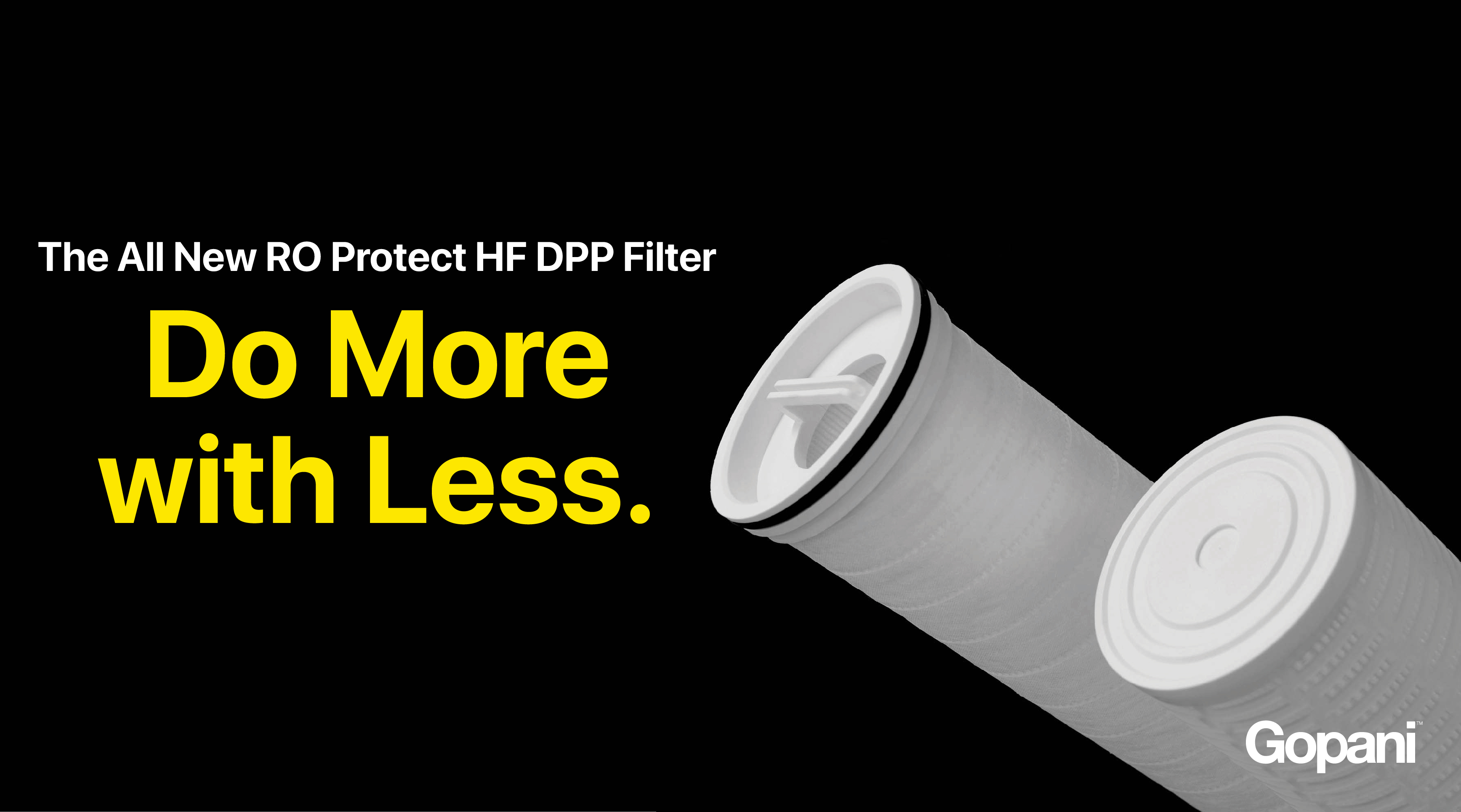 Thick media filter for high particle removal efficiency
The advantages of depth filtration, continuously graded pore structure, and evenly pleated geometry are all rolled into a single cartridge filter.
The thick filter media, is perfect for removal of gels and agglomerates. Just like all the other products from Gopani, the RO protect HF DPP filters too have
Higher dirt holding capacity.
Higher filtration efficiency.
Long service life.
The special depth pleated filter media in Ro protect HF-DPP is designed for high particle removal efficiency in Desalination, RO-prefiltration, food and beverage, pharma, and other similar applications.
Features and Benefits:
Polypropylene media for broad process fluid compatibility and excellent capability in many applications.
The multi-layered, depth-pleated filter can increase particle-loading capacity and provides excellent removal performance of gels and agglomerates at very high dust holding capacity.
High flow performance filter reduces filtration time and cost of ownership.
*Also available in Pleated Polypropylene β5000 and Glass Fiber β5000 variants
Checkout Other Popular Pleated Media Filters from Gopani: