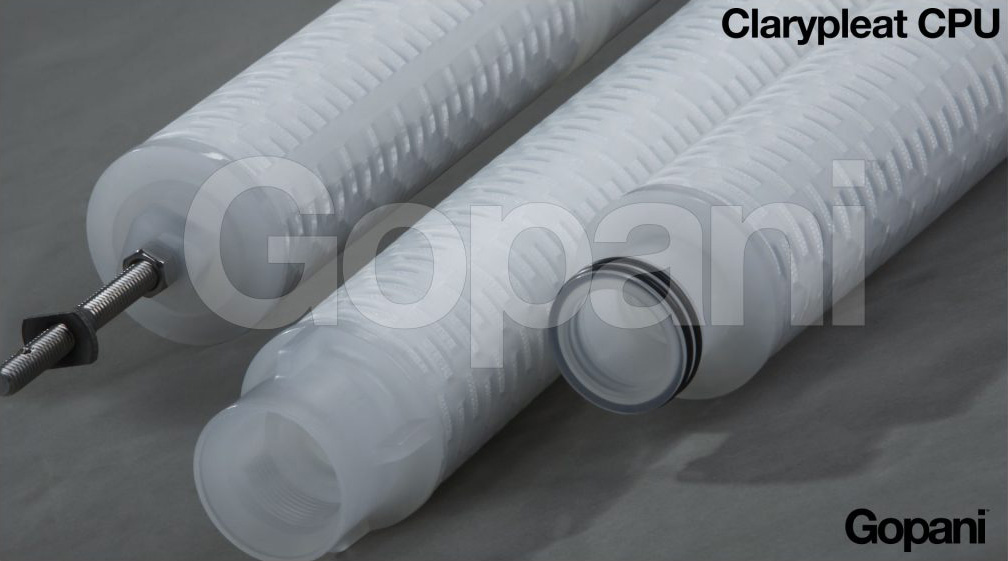 Ahmedabad – Gopani Product Systems, a leading manufacturer and supplier of filtration systems, offers pre-filtration systems for condensate polishing units to enhance their performance and service life. We carry with us over 26 years of experience, and hence the expertise, to offer world-class systems for critical filtration needs.

Condensate Polishing Units save your turbines and boilers from scaling and corrosion and hence ensure their efficiency and longer service life. But to enhance the performance and life of your condensate polishing units, you need to protect them from suspended solids. Gopani's filtration systems are the finest solution for ensuring safety of your polishing units.
What are Condensate Polishing Units (CPU)?
The modern-day power stations are focussed on making the optimum utilization of resources. Hence, the two factors of utmost importance are: efficient performance and longer service life of the equipments. This has lead to the increase in usage of Condensate Polishing Units (CPU). These units purify the condensed water before it re-enters turbines and boilers, thereby saving them from scaling and corrosion. Most of the polishing units have beds of resins that, through ionic reactions, remove the dissolved impurities.
The need of Pre-filters for Condensate Polishing Units (CPU)
While CPUs are good at handling dissolved impurities, they aren't meant to tackle the suspended solids. More often than not, condensate carries crud along with the dissolved impurities. The suspended impurities coming into water are referred to as crud. These impurities increase the differential pressure across resin bed which leads to premature termination of service cycle. To restart the process, the resin beds need to be regenerated which would take 8-10 hours. Frequent regenerations would lead to higher chemical consumption, higher generation of waste-water, and lower life of resins. All these factors would eventually increase operating costs. The solution to save ourselves from this hassle is pre-filtration.
Pre-filtration Systems for CPU
The advantage of using a pre-filter is the increase in service cycle duration of CPU. Without pre-filtration, the system would rapidly see an upsurge in differential pressure and would shut down for the need of regeneration. But with good quality filtration, we can increase the cycle duration as our filter elements will take the load of suspended solids.
These filtration systems are essentially housing(s) comprising of cartridge filters. The cartridge filter elements can either be wound or pleated.
The filter elements in these systems can be as long as 70 inch. Longer elements would mean compact housings and lesser occupance of area.
In many power plants today, there is an insistence on having clean water chemistry. In such situations the load on CPU is high, which makes it mandatory to have a pre-filtration system for an obstacle-free operation.
Earlier power stations used to operate on base-load basis, but now most of them have shifted towards variable-load operation due to the fluctuating power demand. The latter leads to the generation of more crud which puts more pressure on pre-filters. Add to it, the filtration systems are designed as per the old conditions. To cope up with the new load, they need to be retrofitted.
In areas with water scarcity, the air-cooled condensers are being adopted. These power stations operate at higher condensing temperatures and generate more crud as compared to the water-cooled condensers. So, in those situations, the usage of pre-filters becomes inevitable.
Filter Elements Offered by Gopani
Gopani Clarypleat CPU
Filter Media: Pleated Polypropylene
Length: 60 inch and 70 inch
Filtration Rating: 1, 5, and 10 microns (absolute)
Max. Forward Differential Pressure: 3.0 bar @ 65 degrees C
Max. Reverse Differential Pressure: 2.0 bar @ 20 degrees C
Temperature Rating: Max. 82 degrees C
Gopani Clarywound CPU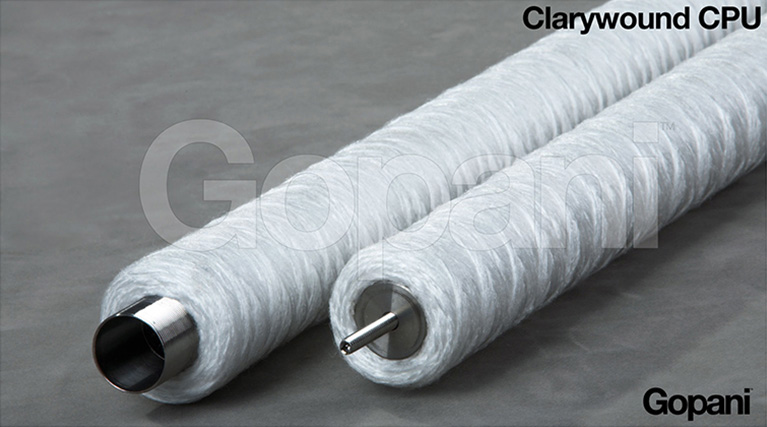 Filter Media: Wound Polypropylene on a Steel Core
Length: 60 inch to 70 inch
Filtration Rating: 1, 5, and 10 microns (nominal)
Max. Forward Differential Pressure: 3.0 bar @ 65 degrees C
Temperature Rating: Max. 82 degrees C
Salient Features of Gopani Filters
Gopani filters can be directly installed into your existing housings. No changes are needed. For a new system, we can also build high quality housings.
Up to 70 inch long filters are available. Long elements are a necessity when dealing with high flow or high contaminant application. Longer the element, lesser will be the floor-space requirement.
Compatibility with wide range of chemicals.
Clarypleat CPU comes with a complete polypropylene structure. Its pleated construction offers large surface area.
Clarywound CPU, due to its construction, offers true depth filtration and hence higher particle removal efficiency. Its stainless steel core can withstand higher differential pressure
Source: Gopani Product Systems
Email: sales@gopani.com
Linkedin: https://in.linkedin.com/company/gopani-product-systems