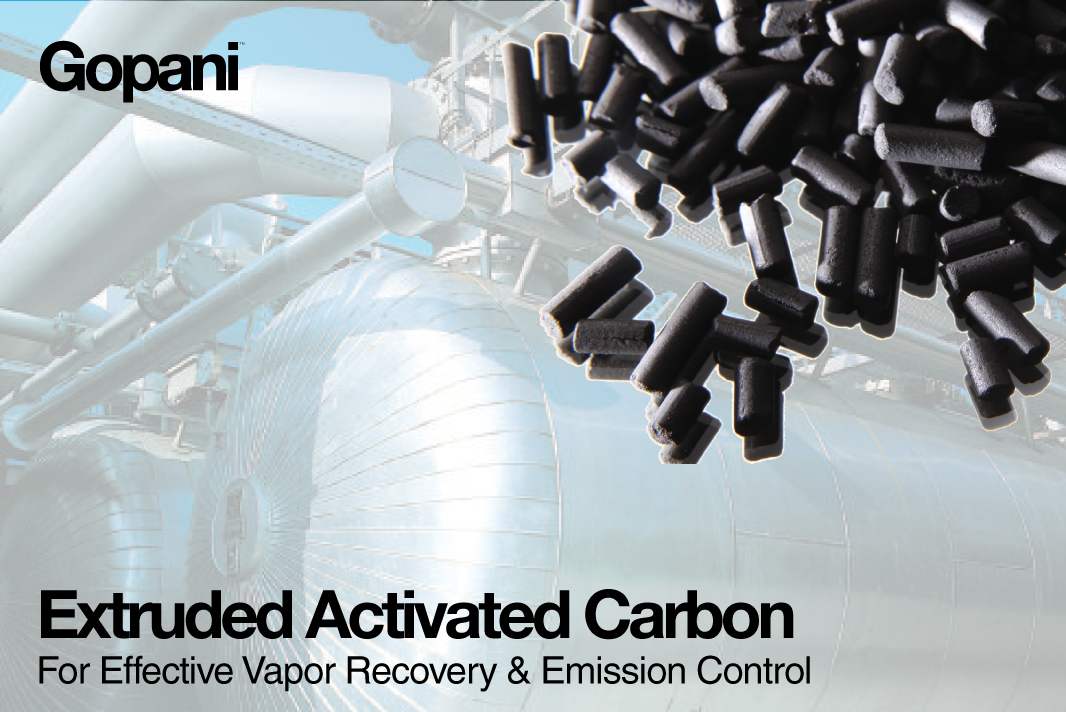 Oil and gas and chemical industries have to tackle several challenges related to the environment and safety of the workforce. One of the topmost challenges in oil and gas industry is hydrocarbon vapour emission. A similar challenge in the chemical industry is solvent vapour emission. These vapours of hydrocarbons and solvents can badly affect the atmosphere leading to several non-reversal damages. While it is dangerous for all the living beings, the immediate victims are the workforces on the sites. These vapours, if enter into their bodies, can create respiratory and haematological disorders, and as per studies, these vapours are also carcinogenic in nature.
Financial Losses Due to Vapour Emission
Whether it is hydrocarbon vapours of oil and gas sites or solvent vapours of chemical industries, we can't just let them dissipate to the atmosphere. Because there are costs associated with them. Losing them would have a negative effect on the balance sheets. So, it is essential to recover the vapours in order to save the environment and contain the associated financial losses.
How To Recover the Vapour?
There are various ways to do this, but the most effective way is to employ an activated carbon-based system. Activated Carbon, due to its unique construction, has an exceptional ability of adsorption. Produced from carbonaceous materials, activated carbon undergoes several chemical and thermal processes due to which it has a huge surface area for interaction and can also be offered with varied pore size distributions. So, it has impressive abilities to adsorb a wide range of molecules. The best part is: just like adsorption, it can also undergo desorption. Hence, you can reverse the process, i.e. you can squeeze the adsorbed compounds out of it and send them back to the process or storage. When you do that you also regenerate the activated carbon which means it gets ready for the next cycle of adsorption.
How Should be the Design of a Vapour Recovery System?
An ideal activated-carbon-based recovery system should be dual-bed. So, while one is running the adsorption cycle, the other can undergo regeneration. This would keep the process continuous. These systems utilize extruded pellets of activated carbon because they have very good mechanical properties.
What Can Gopani Offer?
Innovation is always at the forefront for us. When we create innovative solutions, we focus on two things: challenges faced by you and the preservation of ecology. So, along with being a dependable solution provider, we also want to be an environmentally conscious company. Building world-class 'Vapour Recovery Systems' serves both the purposes. The more effective a system is higher are your savings and safer is the atmosphere around us.
Note: To talk to us about our solutions and services for vapour recovery, you can either write to us at sales@gopani.com or you can fill up the inquiry form by clicking here.
An Introduction of Gopani
Our journey started in 1993 with a clear objective of helping solve a range of challenges faced by the industries through our knowledge of filtration. We have produced filtration systems for numerous different applications spread across diverse industries. Even as you read this, there are solutions being designed and produced by our team of experts. Our systems and products can be found operational at various locations across the globe.
When you utilize our expertise, you also get the advantage of our pool of filtration experts and our state-of-the-art manufacturing facilities. Every product of Gopani is meticulously produced to deliver exceptional performance. Today we cater to a big and diverse clientele which comprises of customers like you who do not prefer anything less than the best. Their belief in us and our unrelenting urge for innovation has made us one of the most bankable filtration solution providers.