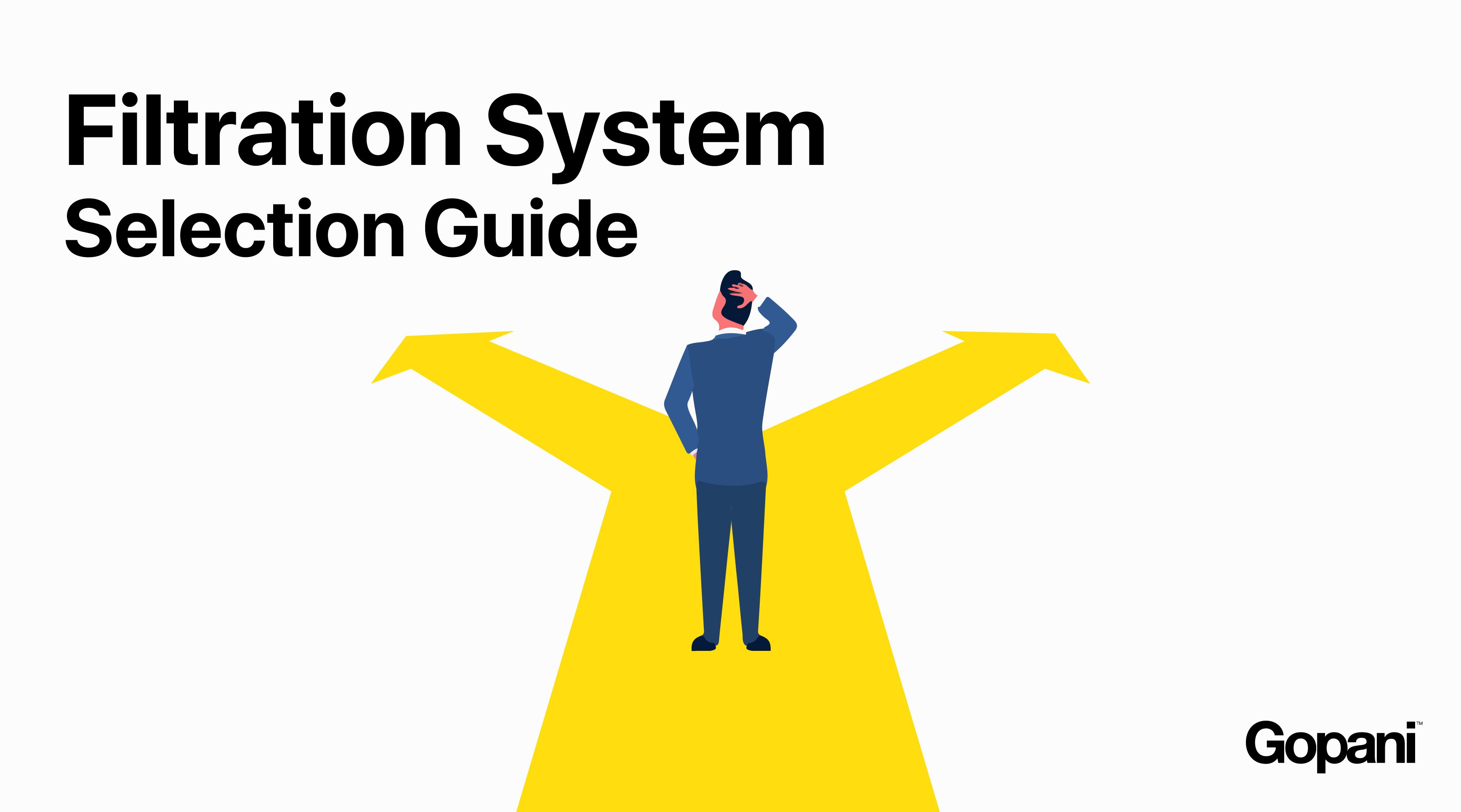 If you are in charge of the procurement of filtration equipment, then you know the stress of choosing the perfect device. You must have mapped a lot of products, and even shortlisted a few to do the job. But now, choosing that one product that will work the best for you gets difficult. Some people use pleated cartridge filters, but still want to consider using melt-blown, or are using string wound cartridge filters but wonder if any other variant or probably a pleated would render better results.
Recently a client wrote to us, "Can I use a melt blown filter cartridge in place of a pleated filter. My friend told me the melt-blown filters are better. But I don't want to change the current pleated filter cartridge and find out that melt-blown does not work for me."
If you too have such questions and need a little self-help, here is what our filtration experts have to say.
Your choice of Cartridge filters; mainly depends on the filtrate and type of contaminants you wish to remove. If you know what type of solids are present in the filtrate. The following table will help you map a suitable filter.
| | |
| --- | --- |
| Type of solids | Suitable Filter |
| Higher number of solids and a wide spectrum of particles – fine or coarse. | A combination of melt-blown and pleated |
| Slimy particles and high number of solids | String wound cartridge filters |
| Fine solids and narrow particle sizes | Pleated filter cartridges |
| Coarse particles | Melt blown or string wound filter cartridges |
| Gel like contaminant | Combination of pleated depth media |
Note: This table is to give you a general idea of what filters are best for what type of contaminants. There are many other factors that may affect the choice of filter. For critical applications and to optimize output, it is best to consult our experts.
When you make your choice of filter, you have another choice to make – the micron rating.
What Is A Micron Rating?
Here again, knowing your contaminants is important, because micron rating indicates the ability of the filter to remove contaminants by the size of particles. The quality of the yarn and the manufacturing quality have a significant impact on achieving a perfect micron rating. A filter with a 10-micron rating can capture and filter out contaminants as small as 10 microns.
Contaminants as thick as a human hair – 50 Microns
Contaminants not visible to human eye – 40 Micron
Contaminants of the size of white blood cells – 25 Micron
Contaminants of the size of red blood cells – 8 Micron
Contaminants of the size of Bacteria – 2 Micron
How to Design a filtration system for optimum output and a long service life?
Often our clients tell us the PPM (parts per million) and want a solution based on this info. However, just knowing the PPM is not enough. It is important to do a particulate analysis and study the various types and sizes of contaminants. Further, instead of depending on only one filtration device, a combination of various filters with different micron ratings, absolute and nominal filtration capabilities (depends on the critically of your application), and a combination of depth and surface filtration may also be required. A filtration system designed using a combination of filter devices and filter media optimizes the output. Besides, if you use a series of filtration devices, then each device operates to maximum capacity, and the frequency of caking and clogging also reduces drastically. Therefore, the need to replace filters frequently also reduces, and the quality of filtration remains consistent throughout the lifecycle.
If you have already done a thorough particulate analysis and know what contaminants you wish to remove, then surf through our product range to find premium-grade filtration equipment of your choice.
Explore our Product Range
If you are not sure what device or a combination of devices is best for you, then get in touch with our experts. We will help you analyze the contaminants you wish to remove and the output you wish to achieve. Based on this, our experts will help you choose the perfect filtration system or device you need.
| | | |
| --- | --- | --- |
| String Wound Cartridge Filters | Melt Blown Cartridge Filters | Pleated Cartridge Filters |