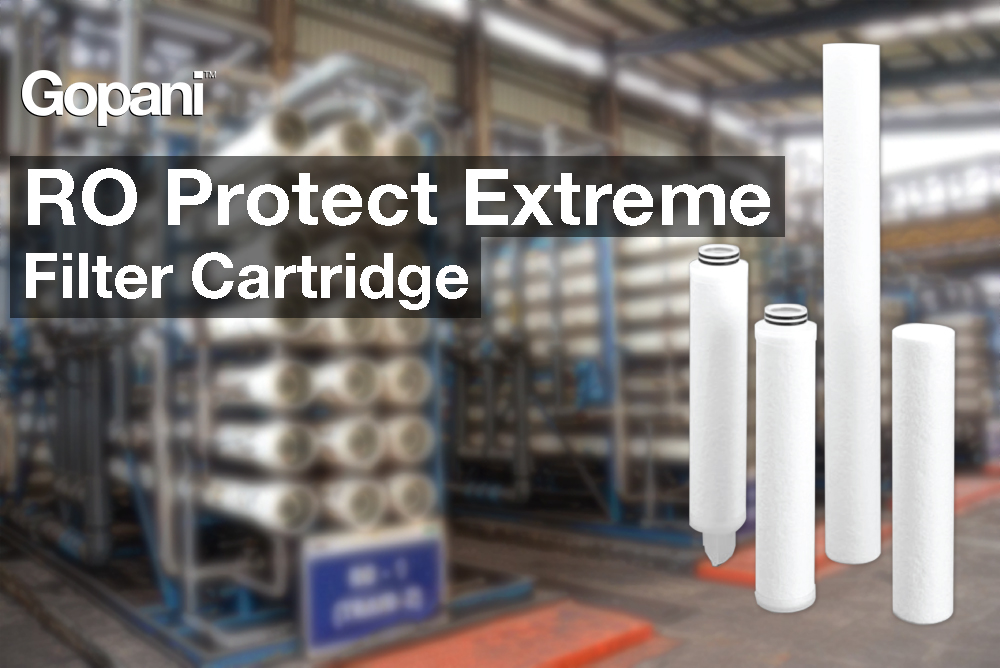 One of our clients approached us seeking help to resolve a challenge they were posed with. They own a huge reverse-osmosis-based effluent treatment plant. Supplied by an international EPC contracting company, this plant deals with large volumes of effluent on a daily basis. The smooth operation of this plant is so crucial that even a minor glitch can lead to huge losses.
The Problem
Their manufacturing capacity had increased, so more effluent was being generated. What they noticed was that as the load of the effluent increased, the pretreatment section faced certain upsets and filters started getting clogged in 8-10 hours. This would mean increased spending on consumables and higher downtime. Client was in huge distress and sought our help in resolving the issue.
The Solution
Gopani team was deployed to understand what exactly was the problem. Gopani's team of experts can analyze the nature of effluent coming in from various points. They can also analyze what's wrong with the pretreatment, what are the dosing chemicals, and how is the overall chemistry. They can identify the real cause or a set of causes that lead to the rapid clogging of the filters. Once we found out the exact causes behind the issue, we wrote our recommendations for the pretreatment section.
We also found that they were using some low-cost melt blown cartridge filters which was a prominent reason for early choking. The foremost recommendation we gave was to switch to our high efficiency melt blown cartridge filter: RO Protect Extreme. The biggest impact of this change of filters was that the operating life of cartridge filters shot up to one week from a meagre 8-10 hours. Even though RO Protect Extreme is made available at a slightly higher price than the low-cost melt blown, which they were using earlier, the overall cost has come down due to reduced changeouts. Lesser downtime also translates into increased productivity and a substantial saving of man-hours. The earlier filters could withstand differential pressure of about 0.8 to 1 bar, after which they needed to be replaced, whereas our RO Protect Extreme can operate until 2.4 bar.
RO Protect Extreme
We offer a wide range of melt blown cartridge filters, and RO Protect Extreme is one of our high efficiency melt blown filters. These cartridge filters are pretty unique in the sense that not only do they offer high efficiency, but they also possess excellent dirt holding and differential pressure withstanding capabilities. They have a slightly rough outer surface which would avoid formation of a slimy layer that would prematurely choke the cartridge filter. All put together, these are robust cartridge filters that would go a long way in meeting the challenges that had cropped up.
Note: Gopani has a wide range of cartridge filters to recommend and we also develop customized cartridge filters to meet with the unique challenges. This knowledge comes from the fact that Gopani has immense experience in the filtration industry. We are also powered by a pool of highly talented technical experts and the state-of-the-art manufacturing facility.