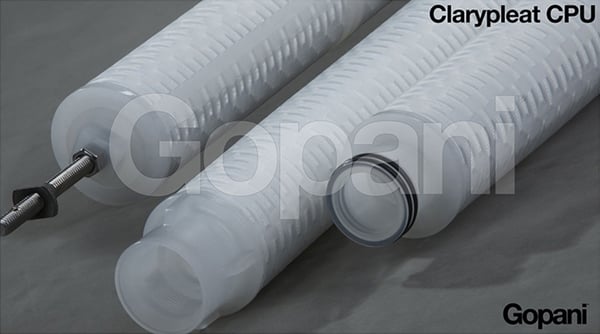 The biggest challenges modern day power plants have to face are: depleting natural resources, fluctuating demand, reducing land space, and strict emission norms. In numerous facilities today there is an emphasis on clean water chemistry. When we picture this scenario, we deduce that making the processes efficient will be the key. Hence the demand of the ancillary equipment's that enhance the efficiency will be on an upward spiral.
Condensate Polishing Units
There are various areas in power plants where optimizations can help save resources, reduce the costs, and increase the equipment life. One such place is where the condensate re-enters the system. In most of the large scale plants, condensate is re-utilized to reduce the need of the make-up water. But it is often found to be contaminated by dissolved and suspended impurities which can scale or corrode the turbines and boilers. The answer to this issue is: Condensate Polishing Units.
The Limitation of Condensate Polishing Units
Condensate Polishing Units, also called Condensate Polishers, are in essence the tanks filled with beds of ion exchange resins. These resins, through ion exchange reactions, remove the dissolved impurities like chloride, sodium, silica, etc. The condensate, along with the dissolved impurities, also comprises of suspended impurities. These suspended impurities are collectively referred to as 'crud'. The crud when traverses through the vessels of condensate polishers, it gets trapped within the beds of resins. So, while it gets removed, it builds the differential pressure. On hitting the set level of differential pressure, the resin has to be regenerated. So, the presence of crud can increase the frequency of regenerations, which would increase the overall costs and the discharge of wastewater. Hence, there is a need for a system that can handle suspended solids. The most ideal way to deal with this challenge is to opt for a cartridge filter system.
Gopani Clarypleat CPU Filters for Condensate Polishing Units
Clarypleat CPU is a brand of cartridge filter produced especially for filtration systems of condensate polishing units. These are high-efficiency pleated type filters, made up of polypropylene, with larger surface area and higher dirt holding capacity. They don't contain any surfactants or binders, hence there is no possibility of leachables or media migration. If your need is of a very high efficiency filtration system, these are the filters you are looking for.
Reasons for Employing Gopani Clarypleat CPU Filters for Condensate Polishing Units
They are highly efficient.
Larger surface area allows higher flow rates at reduced pressure loss.
Greater dirt holding capacity leads to reduction in overall costs.
Entirely made up of polypropylene, hence good thermal resistance, and wider chemical compatibility.
Available in a wide range of porosities, 0.2 to 50 microns.
All the components are sealed by advanced thermal welding techniques.
Specifications of Gopani Clarypleat CPU
Filter Media: Pleated Polypropylene
Length: 60 inch and 70 inch

Filtration Rating:

1, 5, and 10 microns (absolute)
Max. Forward Differential Pressure: 3.0 bar @ 65 degrees C
Max. Reverse Differential Pressure: 2.0 bar @ 20 degrees C
Temperature Rating: Max. 82 degrees C
Source: Gopani Product Systems
Email: info@gopani.com
Linkedin: https://in.linkedin.com/company/gopani-product-systems