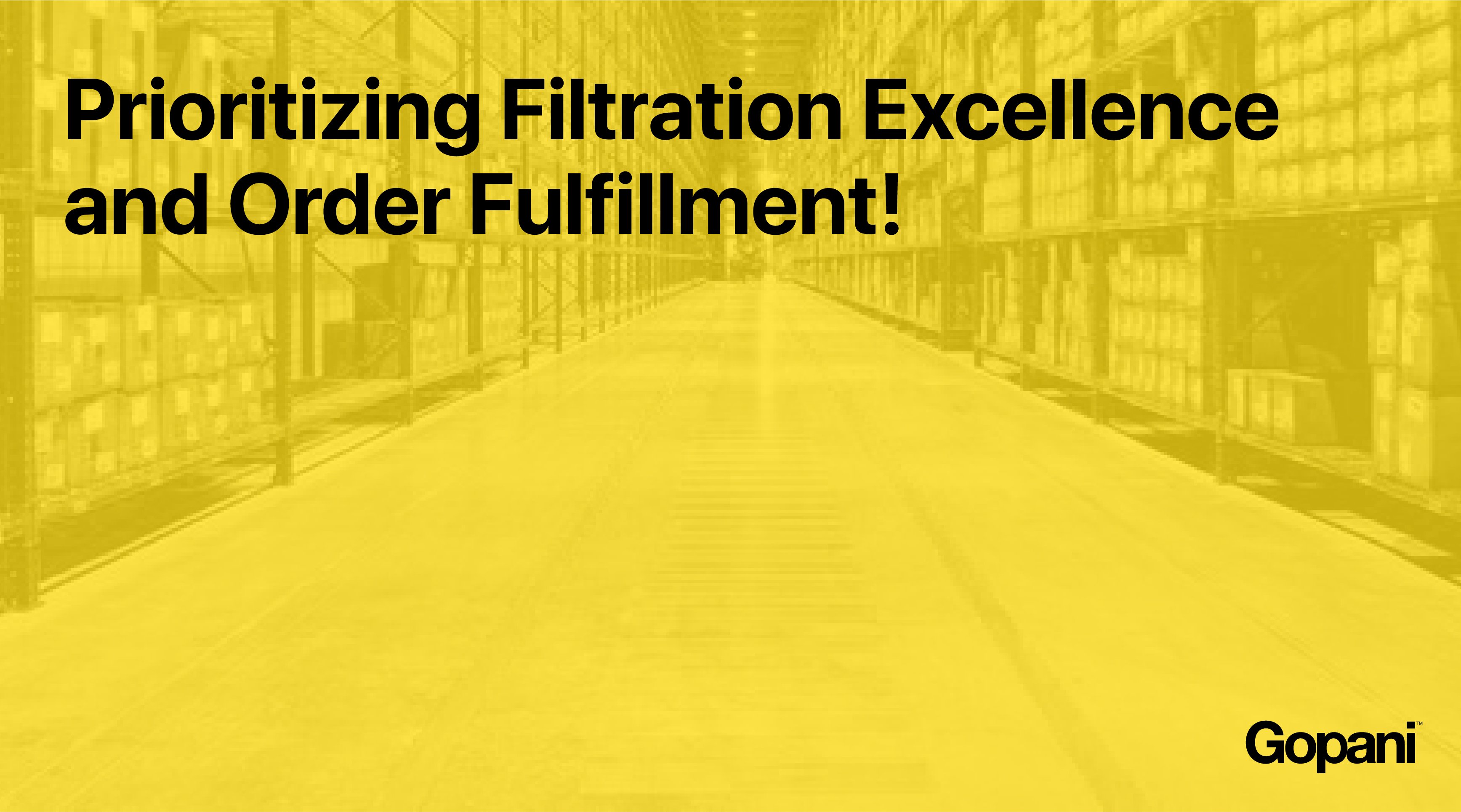 In the backdrop of the disruptions caused due to COVID-19, business dynamics are changing. India is emerging as a favorable destination for businesses, and export orders for filtration equipment are increasing. At the same time, businesses in India too, have shifted focus from cheaper rates to value for money. The focus is now on building partnerships based on trust. Timely delivery, business ethics, safety, purity, and filtration excellence is the top priority.

At Gopani, we had kept our manufacturing and dispatch rolling, even amid disruptions. We were fulfilling orders for businesses that manufactured or processed essential goods and services. Now, as everyone is cranking up gears, the demand is increasing. Fulfilling orders is our priority. Hence, we have scaled-up our manufacturing and stocked up our inventories.
The most popular and highly requested product is the Clarywound 3X from our range of string wound cartridge filters. The product has 3X (three times more) Dirt Holding Capacity, 3X Filter Life, 3X savings, and 100% Consistent Efficiency.
Other string wound cartridge filters like the Clarywound Ultra and Clarywound extreme, Clarywound GF, and Clarywound CPU also have a high demand.
Gopani's spun filter cartridges are perfect for fine particle filtration and coarse filtration across a range of applications and filtration requirements. They prevent contaminant unloading and ensure maximum contaminant removal.
Efficiency testing shows that the range of Clarypleat pleated cartridge filters from Gopani, have a remarkably higher filtration efficiency than the products available at a similar price bracket.
In addition to the cartridge filters, our CIP/SIP design filter housings have also generated a lot of interest. The filter housings are easy to install, and operations can be scaled up when required.
Our products will help you reduce CAPEX/OPEX
Gopani's filters have a long service life and high filtration efficiency.
Most of our filters are free of resin binders, lubricants, antistatic, and release agents – so you don't have to worry about contamination due to leeching either.
We have designed different variants to help you perform filtration in extreme operating conditions.
Long service life and better filtration efficiency, means fewer downtimes. Hence, lower maintenance costs and stress-free filtration.
If you have any queries or want technical help, our experts will be happy to help you find a solution or choose the correct variant for your application. If you place an annual order with us, we will ensure that you receive your filters on time - as scheduled. You will have no stress of placing orders in advance or sending reminders for dispatch.
We have amped up manufacturing and stocked up our inventories. We will process all orders on our popular products immediately. We will also take care of urgent requirements, and ensure that your work doesn't stop.
We are working relentlessly to fulfill all orders, and we see this as an opportunity to grow together.