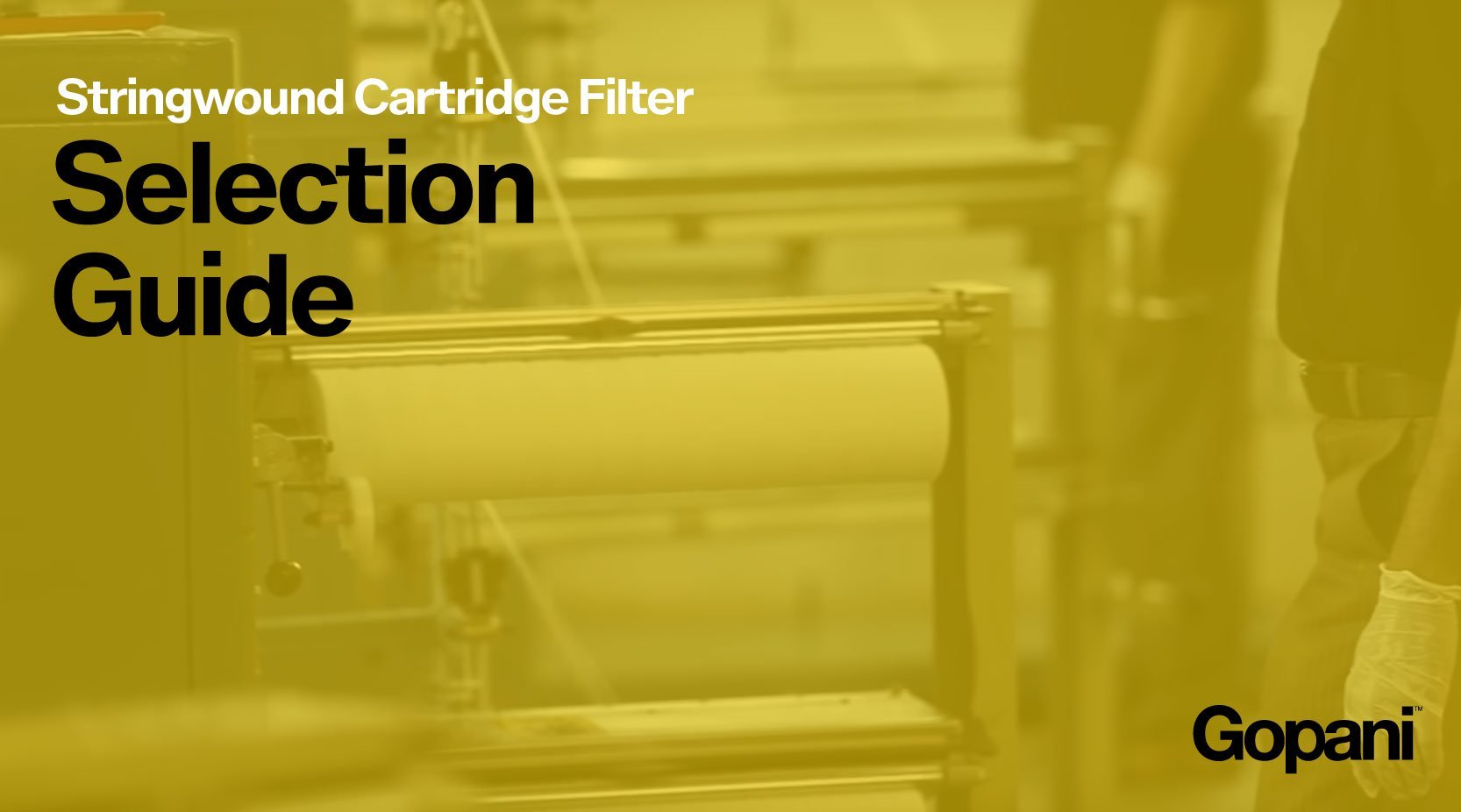 Liquid filtration can be defined as the selective removal of particles from a liquid by passing it through the chosen medium. Simple, isn't it? Not that simple. The nature and composition of all liquids are not the same, nor is the purpose of filtration the same. Sometimes, water is treated to make it potable, sometimes it is treated for desalination, and at times to remove oil contamination, the list is endless. In addition to water, various type of alkalis, acids, solvents, inks, and beverages also need to be filtered. This is just the tip of the iceberg! Different liquids are filtered in different conditions. There is no one size fits all solution. Filtration equipment has to be selected based on the type of filtration requirement. There are numerous cartridge filter options like string wound, melt-blown, pleated, and more. The list is exhaustive. In this blog, we will concentrate on the string wound cartridge filters.
What is a string wound cartridge filter?
String wound filter cartridge is a type of depth cartridge filter that is made by weaving yarn around a core. Microfibers are twisted and twined together to form a yarn. This yarn is woven in a honeycomb-shaped weave around the core such that it forms a gradient structure to allow better filtration. The quality of a wound filter cartridge hugely depends on the type of yarn, the material of the core, and a controlled manufacturing mechanism that produces a precise micron rating.

Are you looking for good-quality string wound filter cartridges? Consider these 8 things before you buy!
8 things to look for while selecting a string wound cartridge filter
Precise Micron Rating

Micron rating is the most important factor that defines the filtration capabilities of a wound cartridge filter. A smaller micron filter works for finer filtration, and for filtering out particles and sediments that are large, a higher micron rating is apt. Refer to below list for a clear idea:
Contaminants as thick as a human hair – 50 Microns
Contaminants not visible to human eye – 40 Micron
Contaminants of the size of white blood cells – 25 Micron
Contaminants of the size of red blood cells – 8 Micron
Contaminants of the size of Bacteria – 2 Micron

Graded Density Winding

The best quality filters are wound in a graded density – tighter at the core and lighter on the outside. This means that bigger particles get filtered out first and as the liquid passes through the medium, finer particles get filtered out gradually. The winding pattern and controlled thickness of the cartridge filter results in higher dirt holding capacity and increases the life and efficiency of the filter.

Long Service Life

The winding pattern and controlled thickness of the filter cartridge translates to higher dirt holding capacity and increase the life and efficiency of the filter. Longer life means fewer expenses on recurrent buying of cartridges. It also means fewer change outs and reduced disposal costs.

Minimum/NO Media Migration

This reiterates the importance of a good quality yarn in manufacturing of a

string wound filters cartridge

. The fiber ends of low-quality yarn loosen or break, and migrate into the filtrate through the media. This means, that the quality of filtration deteriorates, and this is not what you want.

No tunnelling

Tunneling happens when the yarn used to manufacture a string wound cartridge filter shifts and rolls easily. Due to the dismantling of the weave structure while packaging, transport, knife-edge sealing and during filtration due to high pressure and flow fluctuations the filtration quality is compromised and maintaining the precise micron rating of the wound filter is a challenge. Structural integrity is one of the primary features to look for in a wound cartridge filter.

No chemical leaching

Chemical leaching is a serious concern as it compromises the quality of the filtrate. Often chemicals, resin binders, lubricants, antistatic, and release agents start leaching out as soon as the filter is put to use. They mix with the filtrate and reduce the efficiency of the filtration process. The solution is a) prewash the filter cartridge, and b) let the liquid flow through for some time before using the filter.
However, to ensure minimum leaching it is the best to use filters that are 100% free of resin binders, lubricants, antistatic, and release agents.

Ability to Sustain High Operating Temperature or Reactive Chemicals

IF your filtration applications involve the use of highly reactive chemicals or high temperatures you need equipment that can withstand this harsh environment. While Polypropylene cartridge filters may succumb to the high temperatures or reactive chemicals involved in the filtration process, wound cartridge filters made from glass fiber can withstand temperature up to 350°C or above.

A Reliable Filtration Partner

In addition to the type and quality of a filter, it is also very important to join hands with a seller/manufacturer who guarantees on-time delivery and post-sales support. Gopani is your trusted partner/manufacturer/supplier of high-quality string wound cartridge filters.



ISO 9001:2015 certified manufacturer. Quality Aspect – check
Part number coding mechanism, so any product can be easily traced back. End-to-End Trackability – check
Maintains a huge inventory, so delivery is always on time. Timely Delivery - check
40 different tests conducted on both propriety media, and sourced materials. Quality Consistency – check
Proprietary CNC Machines that ensure that each fiber is aligned. Three different tests are done on every batch to ensure filtration efficiency. Genuine Micron Rating – check
A comprehensive portfolio to cater to every filtration need. One stop Destination - Check
Ability to innovate and customize to fulfil unique filtration requirements. Innovation and Customization Quotient – check.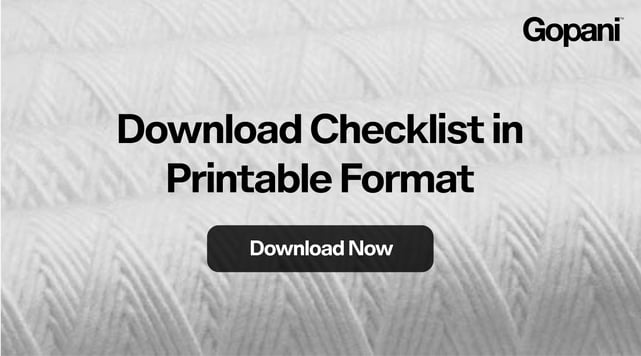 Place an order with Gopani for the best quality string wound cartridge filters. If you need any help or technical support to find out which variant is the best for your requirement, feel free to talk to our experts. Fill out the contact form below and we will get in touch with you.
Check out other String Wound Cartridge Filter variants:
Clarywound Ultra Clarywound 3X Clarywound Extreme