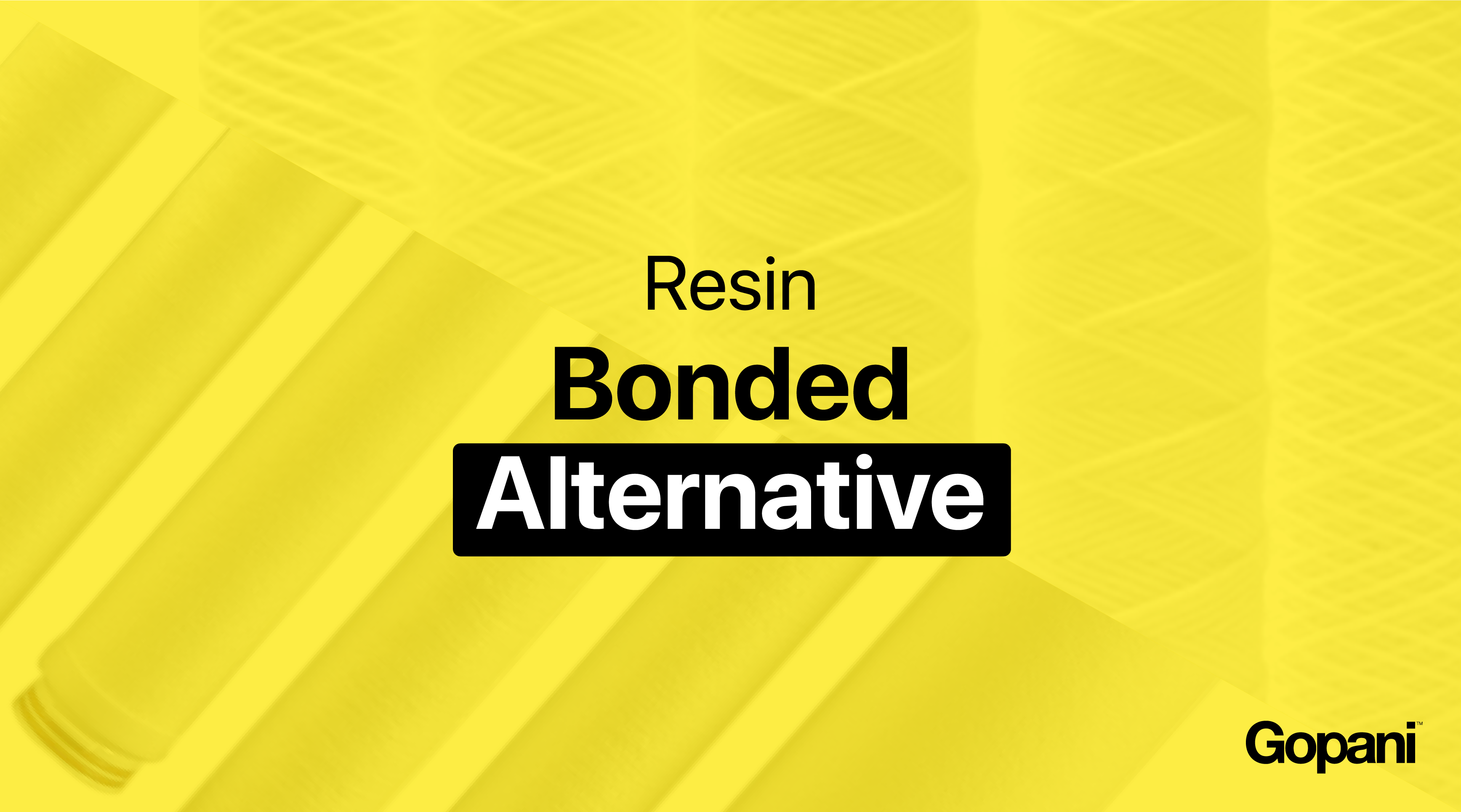 Many companies have stopped using resin bonded cartridge filters and have chosen cartridge filters from Gopani – known for their high filtration efficiency and relatively fair price. Gopani's filter cartridges have a lower environmental impact, hence disposal issues are less, require lower maintenance, less frequent changeouts and all this lowers the cost of ownership.
Resin-bonded cartridge filters are known for their structural integrity and ability to filter viscous fluids.
They are typically used for the following applications:
Paints
Printing Inks
Adhesives
Resins
Polymers
Emulsions
Chemical coatings
Organic solvents
Petroleum products
Process water
Oilfield fluids
Animal oils
Waxes
Plasticisers
Many companies were until now using resin-bonded filters from brands like Parker, Cuno, and many more. However, environmentally conscious companies have stopped using resin-bonded filters.
Why are Companies looking for Resin Bonded Alternatives?
The fibers forming the resin bonded cartridge filter are bound by Phenolic resins such as Phenol and formaldehyde. A slurry of short fibers is bonded with resin, and there are high chances that the short fibers migrate out of the filter during service. Fibers in resin bonded cartridges are hard and when they release, and they may get embedded on gland packing and leave an impact on the filter sealing. Not only do these chemical compounds have serious implications on the environment, and create a lot of disposal issues for the user, they might pose serious hazards due to media migration.
Hazardous effects of Phenolic Resin
Eyes: The product can irritate and cause redness or burning sensation to the eyes.
Skin: If the product comes in contact with skin, it may lead to skin irritation and conditions like dermatitis.
Respiratory System: inhaling fumes from a heating product can cause irritation in the nose and mouth.
Ingestion: The product has low oral toxicity, however unlikely, ingestion must be avoided.
The Better Alternative:
All our clients who were vying to create a smaller environmental footprint have switched to more environmentally viable products from Gopani like:
Designed for Viscous Fluids and Operating Temperature Upto 120ºC Bi-component cartridge filters designed for Viscous Fluids and Operating Temperature Upto 120ºC. The filter exhibits excellent depth filtration with a higher particle retention capacity.
Designed for extreme dirt holding capacity and filtration excellence Depth cartridge filter that filters better, lasts longer and gives a consistent performance. We have the capability to offer wound filters with porosity as low as 0.5 microns.

Glass fibre filter cartridge for aggressive chemicals and high temperature Wound cartridge filters produced from glass fibre, designed for filtration efficiency in applications that involve aggressive chemicals and reactive liquids at high operating temperature.

PP Melt Blown Cartridge Filter for Extreme Filtration Consistency and Capacity Weld free continuous length filter variant with clean pressure drop, increased dirt holding capacity and longer life. Available in a grooved pattern with increased surface area for intensive applications.

Nylon filter cartridge engineered for minimized pressure drop Re-engineered for high precision to provide improved structural integrity and minimize pressure drop. Has superior chemical resistance and is available in various sizes, micron ratings, end caps, and end treatments.